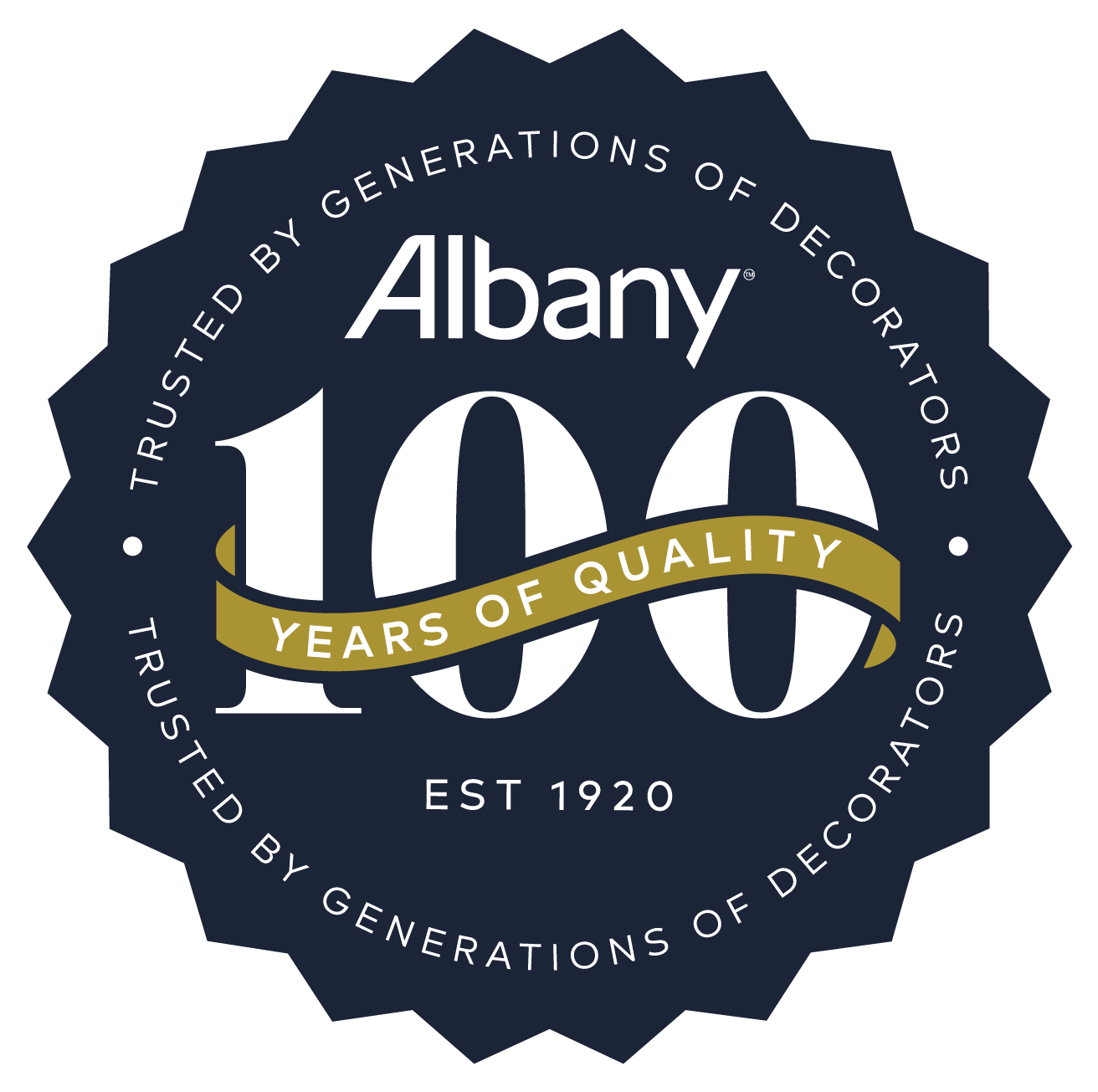 Celebrating 100 Years of Albany!
We are celebrating Albany's centenary! A landmark anniversary that we will be celebrating throughout the year with new products, promotions, competitions and more. Use the links below to look back at Albany's colourful history and the exciting activities we have in place for 2020 which will be updated as new and exciting changes take place.
The Albany name has always represented quality, a name you could trust to do the job. Its history is long and diverse as it has adapted with the times to maintain its high level of trade quality and popularity with decorators.
Celebrating 100 years is exciting and as we enter a new era in the brand's history we look forward to new products, collections and more.
Browse our gallery of Albany throughout the years...
Albany, A Colourful History
In the early days of Brewers, Clement Brewer would make up his own wallpaper pattern books from the ranges that the various manufacturers would supply to him.
By 1920 the number of wallpapers chosen to go into the stock collections had risen to over a hundred, and Clement and his sons wanted to find a name for the collections that would give them presence.
Clement knew from his time in London of the high-class Albany mansion flats off Piccadilly where the interior decoration was said to be of the highest standard. So the name Albany was selected, and it was not long before the name was being applied to paint products as well, and the Albany brand began to grow.
In the 1970s working with Goodlass Wall in Liverpool, Brewers developed a complete British Standard (BS) colour range in all the Albany finishes and primers. At this time there was no tinting of bases and the pre-mixed BS range of colours was regularly used by specifiers and even homeowners.
The late 1980s saw the introduction of colour tinting, principally led by ICI, the first ICI tinting machine to be installed in any independent merchant was at Brewers Putney branch in February 1987. Brewers now only needed to stock whites, black and 6-8 bases instead of nearly 100 mixed colours and with the support of Goodlass Wall, Brewers developed a range of 700 Albany colours. Over the years our colour range has evolved with the fashions and been applied to all manner of walls, from humble homes to magnificent murals.
Throughout the years Albany wallpaper ranges continued to be produced and the brand expanded into new categories including brushes and rollers. Exclusive wallpaper collections from a range of designers make Albany a distinct and unique brand that Brewers are proud of.